How to turn your website traffic into actual clients (and a whole lot more)
I want to give you a heads up on what I have in store for you over the summer. It is bright and beautiful here in Bozeman, my garden–full of flowering perennials–is about to burst (the peonies are at their peak…)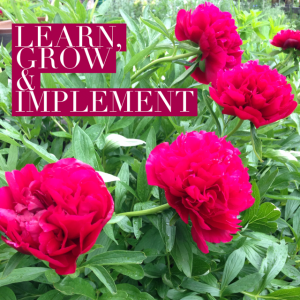 And from the bounty I get to experience here in Bozeman (not only in my garden) I am going to send you a ton of useful information this summer to create bounty in your own practice.
The pieces that contribute to a thriving practice are many, and I can't possibly give it all to you through email and blogging, but this summer I am sending you some tech insights.
First up, if you've ever wanted to "peek behind the curtain" at how truly successful people in private practice operate, then mark your calendar for June 22-July 11 for the Private Practice Online Marketing … Made Easy online event.
Some of the sharpest minds in online marketing for private practice are joining together for this 3-week virtual event. You'll be learning from:
yours truly, Evan Center
Casey Truffo
ZynnyMe
Jennifer Sneeden
Ryan Thomas Neace
Kathleen Mills
Marina Williams
Jennifer Adams
My talk for this virtual event is on writing your website so that it converts visitors to clients rather than just focusing on search-engine-bots…
In other words: how to write like a person, not like a computer.
To get access to my talk (which will premiere on June 25 at 1:00 CST and will continue to be accessible for 24 hours afterward) and all the rest, all you have to do is register here.
Best of all, this online event is absolutely free.
Up Next…
Right on the heels of the Online Marketing tele-conference, I will be hosting a webinar on tele-mental health with Harisson of WeCounsel as well as a guest psychologist who not only uses tele-mental health in her practice extensively but who has cultivated an expertise in the area as well.
More on that later…
AND in between offering free talks to you, running my private practice, and working with my new cohort of therapists in the Group Intensive, I am still finding time to rebuild my own private practice website (in a really efficient and economical way). Once you've figured out how to write your website content (remember to register for the free Online Marketing Tele-conference here), I will share with you how I am building my fabulous new, mobile-friendly site.
Stay tuned…
Here's to a summer filled with lots of fresh air and fresh ideas!
Comments are closed.